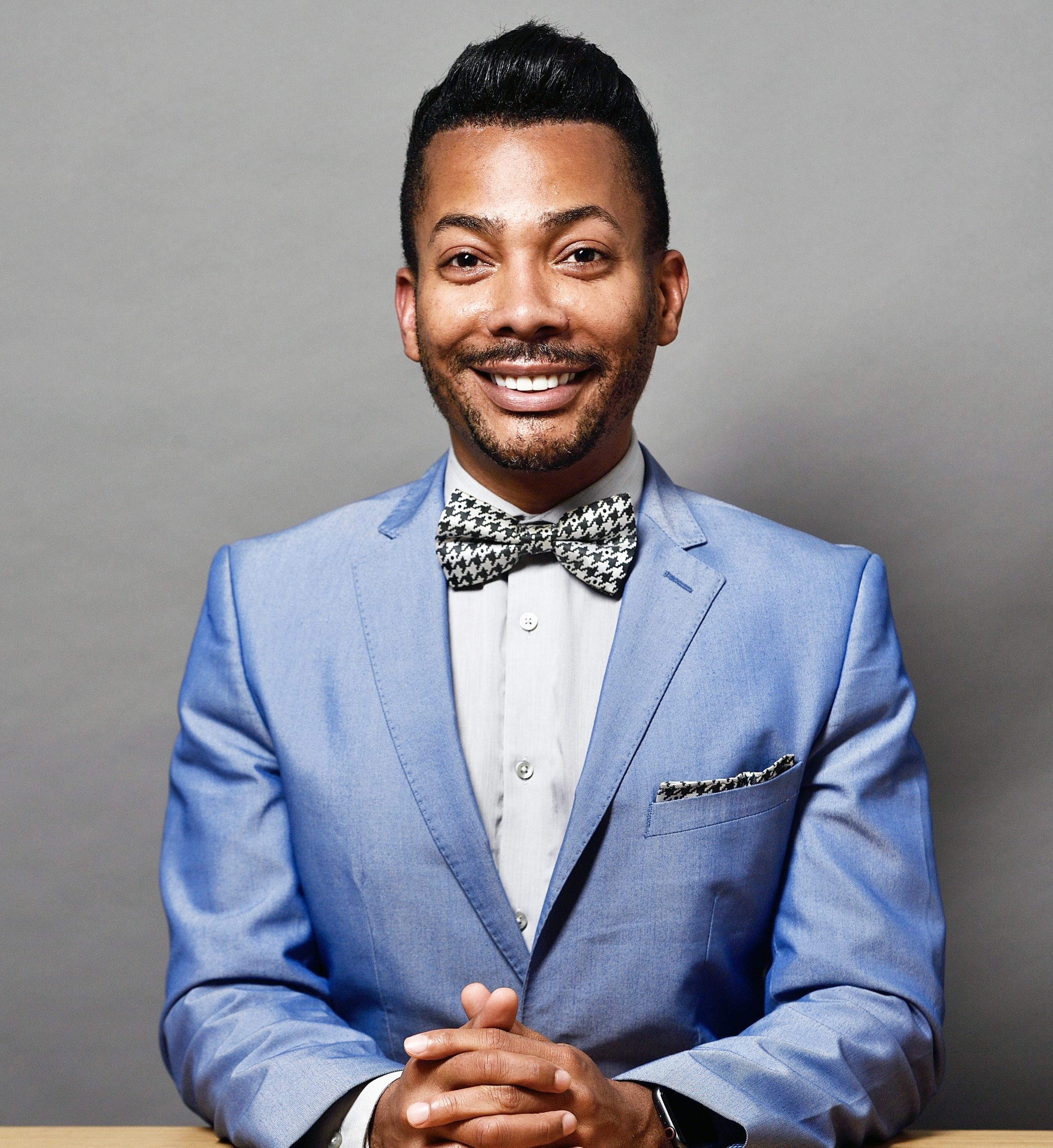 Adler Archer, J.D.
Adler Archer is the Managing Director of the Inclusive Innovation Initiative (i3) and an associate research scientist of Biomedical Engineering with a joint appointment in Medicine and courtesy appointment in business. As a research scientist at the Johns Hopkins Center for Bioengineering Innovation and Design, Dr. Archer's research focuses on the implementation of technology in community healthcare settings, community-based participatory research, and social informatics. Adler teaches digital health innovation and regulatory science courses at the Johns Hopkins University School of Medicine and teaches business leadership and human values courses at Johns Hopkins Carey Business School.
Amy Hauser, Ph.D.
Dr. Haufler is a certified LUMA Human Centered Design (HCD) Innovation instructor of the LUMA Institute. She is a member of APLs Innovation core serving to lead, facilitate and develop innovation initiatives for the Lab. Instruction and HCD workshop facilitation provided for sponsor (DoD) and APL technical challenges. Amy has a notable portfolio of innovation program awards leveraging HCD techniques to create novel approaches and solutions to difficult challenges ranging from operations in extreme environments, conflict/competition on the lunar surface, leader adaptive decision making, and technology (VR, non-contact sensors, data architecture) for triage.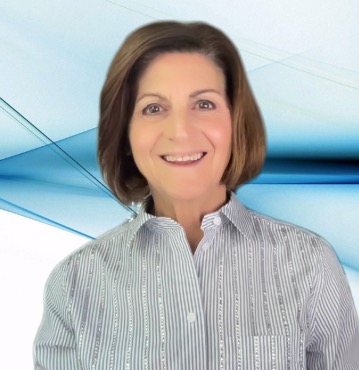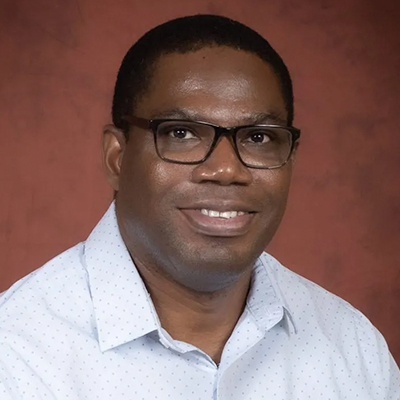 Anietie Andy, Ph.D.
I am an assistant professor in the Electrical Engineering and Computer Science department at Howard University. Prior to this, I was a senior data scientist at Penn Medicine Center for Digital Health where I worked on research projects in the intersection of medicine, public health, natural language processing, data science, and machine learning; also, in this role, I work on health system operations focused projects. My research focuses on developing and applying data science, machine learning, and natural language processing algorithms to large volumes of social media data and electronic medical records (EMR) data to gain insights and create value for patients and health care providers. I have worked on projects focused on: (a) predicting patients risk for cardiovascular disease and opioid use disorder (b) gaining insights as to how users communicate and the types of support they seek and give in online health forums associated with cancer, substance use recovery, loneliness, and COVID-19, and (c) analyzing consumer reviews about experiences of structural racism in Healthcare.
Annabel Segarra, Ph.D.
The research in Dr. Segarra's laboratory focuses on the interactions between sex steroids and glucocorticoids in modulating motivation, such as addictive behavior. The long-term goal of the laboratory is to elucidate the mechanisms by which alterations in brain neurochemistry and/or synaptic connectivity result in dysfunctional motivational and reward circuitry. Since many of these motivated behaviors are sexually dimorphic, the experiments focus on the developmental window when this dimorphism is established, and the factors involved. Current research efforts are concentrated in studying the interactions between sex steroids, housing conditions, and exercise in modulating the behavioral response to cocaine. Researchers in her lab have found that rearing young rats in isolation increases anxiety and their behavioral response to drugs of abuse. We are currently exploring if exercise can mitigate these effects. By studying the interaction between limbic brain neurochemistry and sex steroids in normal and aberrant motivated behaviors, the laboratory can obtain physiologically relevant information that may contribute to elucidate the mechanisms involved in many psychiatric disorders and identify gender bias. A better understanding of the factors that lead to differential sensitivity to drugs of abuse is crucial for the development of pharmacotherapy that is equally effective in males and females.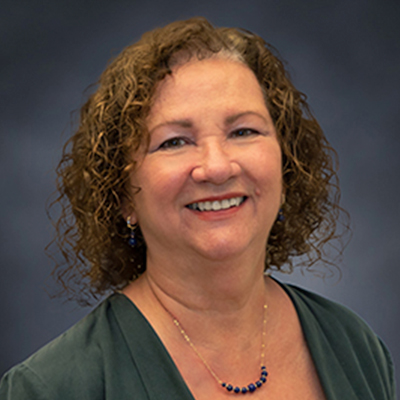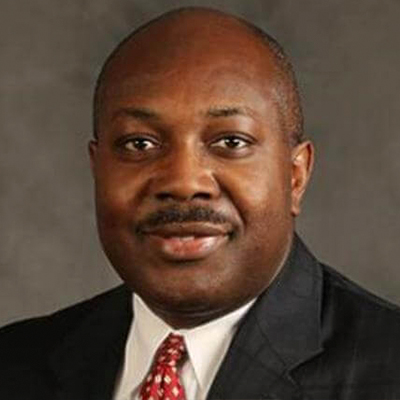 Anthony K. Wutoh, Ph.D., R.Ph.
Dr Anthony K. Wutoh. is the Provost and Chief Academic Officer of Howard University. He previously served in various roles at the University including as Dean of the College of Pharmacy and Assistant Provost for International Programs. Dr. Wutoh has also served as Director for the Center for Minority Health Services Research, and the Center of Excellence.
Dr. Anthony Wutoh received a Bachelor of Arts degree in Biochemistry from the University of Maryland Baltimore County in 1987. He then completed a Bachelor of Science in Pharmacy, and Doctor of Philosophy in Pharmacy Administration (Pharmacoepidemiology) at the University of Maryland, Baltimore School of Pharmacy. Dr. Wutoh has varied research interests including pharmacoepidemiology, international health, health services/outcomes research, and evaluation of large population databases, particularly in the area of AIDS and HIV infection in older patients. Dr. Wutoh has received over $70 million dollars in grant funding from several sources including; NIH, CDC, USAID, HRSA, AHRQ and foundations, and has published numerous research articles on HIV disease, medication adherence, disease state management, and various other topics in respected research journals, including; the Journal of the American Medical Association, Health Services Research, AIDS & Behavior, the Journal of the National Medical Association, and the Journal of the American Pharmacists Association.
Dr. Wutoh has led, and participated in various international programs including sponsored projects (USAID, CDC, PEPFAR, etc.) in Nigeria, South Africa, Zambia, Kenya, Rwanda, Tanzania, Ethiopia, Ghana, etc. Dr. Wutoh has been a practicing pharmacist in Maryland since 1990 and has worked in various settings including hospital, retail, consulting, and community pharmacy, as well as academia. In 1993, He served as a policy intern with the U.S. Senate Special Committee on Aging where he was directed with evaluation of the economic impact of health care reform on the pharmaceutical and biotechnology industries. His other areas of interest and expertise include minority access to novel medical therapies, medication compliance, post‐marketing assessment, clinical trial protocol and evaluation, survival analyses, and the role of stress in the functioning of health care professionals. He is also the recipient of various awards and acclamations including the 1998 Excellence Award for Professor in the Division of Pharmacy, College of Pharmacy, Nursing, and Allied Health Sciences, the 2007 Distinguished Faculty Award from the Howard University Pharmacy Alumni Association, the 2017 Distinguished Alumni Award from the University of Maryland School of Pharmacy, and the 2017 Edward Bouchet LegacyAward.
Dr. Wutoh is married to Rita Wutoh, MD, MPH, and they are the proud parents of two daughters, Nadya and Niya.
AZA Stephen Allsop, MD, PhD
AZA Allsop is an artist, neuroscientist, and psychiatrist who conducts research at the intersection of social cognition, music psychology, and psychedelics. AZA went to college at North Carolina Central University, and received his MD, PhD from the Harvard-MIT MD PhD program. While there he was also an Emerson scholar studying piano at Berklee College of Music. He completed his residency in Psychiatry at Yale and is currently an Assistant Professor in Yale's Department of Psychiatry and Director of the Center for Collective Healing at Howard University.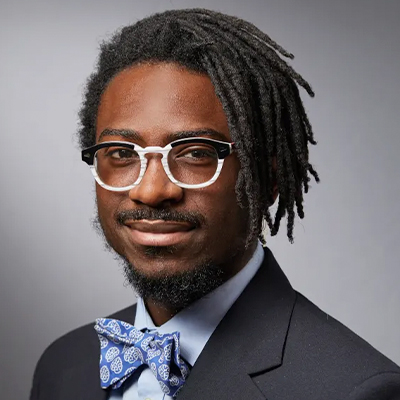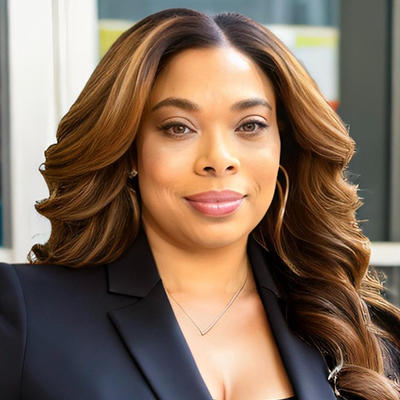 Bernice Martin Lee, B.A.
Following an extensive search, Lee was selected based on her personal history with epilepsy, a profound commitment to health equity and social impact, as well as a comprehensive understanding of nonprofit management. She brings more than 25 years of diverse experience in the nonprofit and healthcare sectors, including OhioHealth, the Ohio State University Wexner Medical Center, American Red Cross, Hands on Network, and the Association for Children and Adults with Learning Disabilities.
Bob Storey
He is currently serving on the External Advisory Board for the Johns Hopkins Center for Biomedical Innovation and Design, the Strategic Advisory Board for Johns Hopkins Laboratory for Computational Sensing and Robotics, the JHU Applied Physics Lab Technology Commercialization Panel, the Investment Review Committees for the Thalheimer and Bisciotti Funds, and is the Johns Hopkins advocate for medical device and engineering investment submissions to the Maryland Innovation Initiative.
He is appointed by the Governor to the State of Maryland's Life Sciences Advisory Board serving as the Chair of the Medical Device group and is currently co-leading an effort to establish collaboration between the FDA, Payors, Device companies and Providers to develop a high value medical device demonstration hub in Maryland. He is the Medical Device expert for the National Institute of Health's I-Corps @ NIH™ program, and is a Nationally Certified Instructor for the National Science Foundation's I-Corps™. In his role at the national level, he has been the principal instructor for life science lean innovation programs at Johns Hopkins University, MD Anderson/Texas Medical Center, and for the University of Miami Biomedical Engineering/Miller School of Medicine. He has led international cohorts in the Lean Start-up area in Asia/Pacific, Middle East, South America and Africa.
Bob graduated from the University of Arkansas with degrees in Chemical Engineering and Chemistry in 1980, and initially worked in research, business development, marketing and general management for the engineering plastics businesses of Exxon Corporation and Clariant Corporation. He is a member of the UofA Biomedical Engineering Advisory Board and the Arkansas Academy of Chemical Engineers.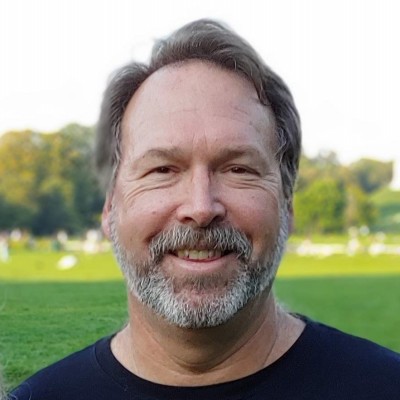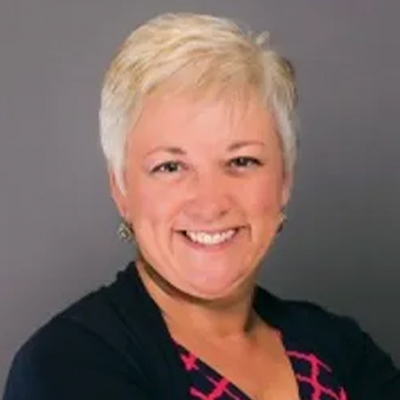 Brandy Fureman, Ph.D.
Brandy Fureman is the Epilepsy Foundation's Chief Outcomes Officer. Her main responsibility is to ensure that the Foundation'sprogrammatic activities result in better outcomes and quality of life forindividuals and families living with the epilepsies. Dr. Fureman directsthe Coordinating Center for the Epilepsy Learning HealthcareSystem, launched in 2019 in partnership with the James M.Anderson Center for Health Systems Excellence at CCHMC. DrFureman is also Principal Investigator for the Foundation'sCooperative Agreement with the CDC and oversees theFoundation's advocacy, education, and public health programs. Dr.Fureman previously served with the National Institute of Neurological Disorders and Stroke(NINDS) as a Program Director in the Channels, Synapses and Circuits cluster, overseeing aportfolio of basic, translational, and clinical epilepsy research, including clinical trials. Herdoctoral thesis in neuroscience at the Pennsylvania State University College of Medicinefocused on mechanisms of episodic dysfunction in a mouse model of calcium channelopathy.
Bruce J. Tromberg, Ph.D.
Dr. Tromberg is the Director of the National Institute of Biomedical Imaging and Bioengineering (NIBIB) at the National Institutes of Health (NIH) where he oversees a portfolio of research programs focused on developing, translating, and commercializing engineering, physical science, and computational technologies in biology and medicine.  In addition, he leads NIBIB's Rapid Acceleration of Diagnostics (RADx Tech) program, a $1.7 billion initiative to increase SARS-COV-2 testing capacity and performance. His laboratory, the Section on Biomedical Optics (SBO) in the Eunice Kennedy Shriver National Institute of Child Health and Human Development (NICHD), develops portable, bedside, non-contact, and wearable technologies for quantitative sensing and imaging of tissue composition and metabolism.
Prior to joining NIH in January 2019, he was a professor of biomedical engineering and surgery at the University of California, Irvine (UCI).  During this time he served as director of the Beckman Laser Institute and Medical Clinic (BLIMC) (2003-2018) and the Laser Microbeam and Medical Program (LAMMP), an NIH National Biomedical Technology Center at the BLIMC (1997-2018).
Dr. Tromberg specializes in the development of optics and photonics technologies for biomedical imaging and therapy. He has co-authored more than 450 publications and holds 25 patents in new technology development as well as bench-to-bedside clinical translation, validation, and commercialization of devices.  He has trained more than 80 students and fellows, is co-founder of the biophotonics company, Modulim, Inc, and has served on numerous advisory boards in academia, industry, government, and private foundations.
Dr. Tromberg received his undergraduate training in chemistry from Vanderbilt University (1979) and M.S. and Ph.D. degrees in chemistry from the University of Tennessee (1988) where he was a U.S. Department of Energy/Oak Ridge Associated Universities Fellow at the Oak Ridge National Laboratory. He was a Hewitt Foundation Photomedicine Fellow at the BLIMC and joined the UC Irvine faculty in 1990.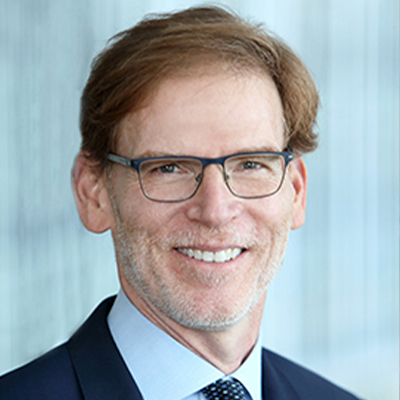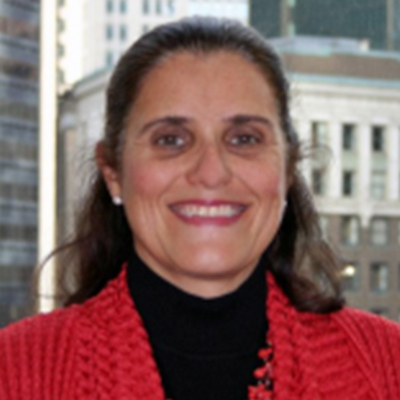 Christina DeMur, M.B.A.
Christina is a Director of Technology Development at Johns Hopkins Technology Ventures (JHTV) with a focus on healthcare and med-tech.  She manages a team focused on scouting high-value research and supporting that research thru the commercialization process. She joined JHTV in 2022 coming from GE Healthcare. She supports faculty researchers across the commercialization pathways with the ultimate goals of success through licensing, industry sponsored research or start-ups. She has a diverse career in healthcare product development and product management and has been a Mentor-in-Residence at Johns Hopkins and served on a variety of advisory boards.  Christina holds a BS in BME from Boston University and is fluent in Spanish.
Christy Wyskiel, M.B.A.
Christy Wyskiel is the Senior Advisor to the President of Johns Hopkins University for Innovation and Entrepreneurship. In this role, she also serves as the Executive Director of Johns Hopkins Technology Ventures, a division of the university responsible for technology transfer, corporate research partnerships, and company incubation under the brand 'FastForward.' Since her appointment in 2013, Christy has transformed the culture of commercialization at Johns Hopkins, opening 43,000 square feet of FastForward innovation space to support startup companies, facilitating the creation of more than 150 companies, and generating over $500 million in university revenue from licensing and industry collaborations. Johns Hopkins University startups have raised over $4 billion in venture capital during her tenure. Christy is a fierce advocate for the future of Baltimore and the role that Johns Hopkins University can play in populating the city skyline with companies borne, built and grown locally.
Christy is a seasoned entrepreneur, investor, and ecosystem builder with over 25 years of experience primarily focused on the life sciences and healthcare industries. Prior to her role at Johns Hopkins, Christy co-founded two Baltimore based startups and served as a formal and informal advisor to many others. Prior to that, Christy worked as an institutional investor where she had a long track record of successful investing in both public and private companies.
In 2018, the Baltimore Sun named Christy as one of 25 Women to Watch. Christy serves on the Maryland Life Sciences Advisory Board, working across sectors to drive Maryland's preeminence in the life sciences industry. Christy was one of the founders of UpSurge in 2021, a new initiative to create equity among startup founders from every background, ensuring they have financial support, mentorship and connections to the larger Baltimore ecosystem to accelerate their success. She also co-chairs Baltimore's Next Generation Investing Event, an organization she co-founded in 2009, which has raised over $1,500,000 for four K-12 education initiatives in Baltimore City. In 2015, Christy served as a member of the Maryland Economic Development and Business Climate Commission, known as the "Augustine Commission." In 2014, she was added to the Board of Trustees of the Abell Foundation and the Baltimore Development Corp. From 2012-2014, she served on the board of the Maryland State Retirement Plan (MSRP), which oversees $3 billion in defined contribution assets of state employees. She was part of Leadership Maryland's 2016 Class.
Christy has a BA in Economics and German from Williams College and an MBA in Accounting and Finance from the Stern School of Business at New York University. She lives in Baltimore City with her husband and her cat. In her free time, she enjoys studying Italian, Baltimore's farmers' markets, biking, yoga, Pilates and reading historical fiction.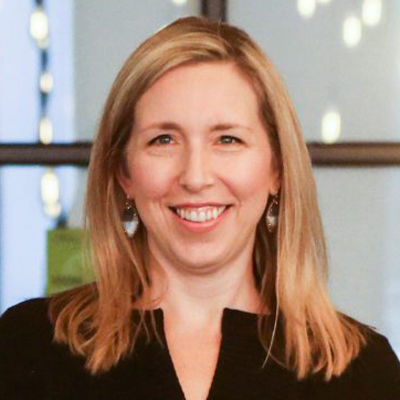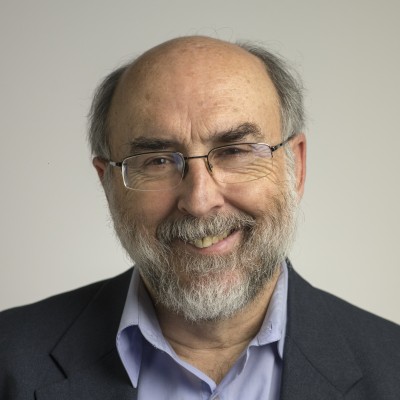 Chuck Montague, Ph.D.
Montague is the Director of Business Development for the Johns Hopkins Dept. of Biomedical Engineering. From 2012 through 2017, he managed the Johns Hopkins-Coulter Translational Partnership, a five-year $5M award for moving JHU research from the lab to a commercial pathway. Thirty-six projects were funded, that have raised over $160M in follow-on funding; nineteen projects moved into commercial entities. He works with faculty and students wanting to commercialize their ideas and is the department's liaison with the JHU Technology Ventures. Dr. Montague is actively involved in the entrepreneurial ecosystem of Johns Hopkins, serving as a mentor for teams in both the JHU and regional I-Corps program and lecturing in many local entrepreneurial programs. He serves on the Business Advisory Board of the bwtech@UMBC and is a reviewer for NSF SBIRs and many of the local translational funds.
Before JHU, he was at the Maryland Department of Business and Economic Development, where he was part of the launch of the Maryland BioCenter, supporting over 500 bio companies in the state. In this capacity, he launched and managed the Biotechnology Development Awards for the first three years after its creation.
He received a BS in Engineering Physics at Lehigh University and a PhD in Biophysics from the Johns Hopkins University. After graduate school, he worked at the Naval Research Laboratory in the Biomolecular Engineering group before leaving to his industry positions.
Daniel Harper, B.S.
Dan Harper is a senior software engineer with 25 years of experience building web applications and supporting IT infrastructure at the University of Massachusetts Amherst. He has owned and operated a computer consulting company and built applications for the iPhone and Apple Watch. He is a member of Learn to Cope, an organization supporting families supporting people with OUD, the Opioid Task Force of Franklin County and the North Quabbin Region and sits on Massachusetts Attorney General Joy Campbell's Family Advisory Committee on OUD. His daughter, Eliza, died of an opioid overdose in 2018 and is the inspiration behind Eliza's Watch. Dan is Founder and Director of Eliza's Watch.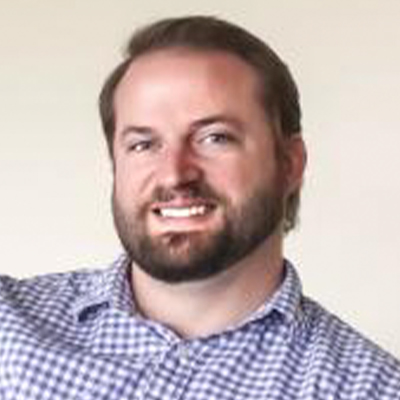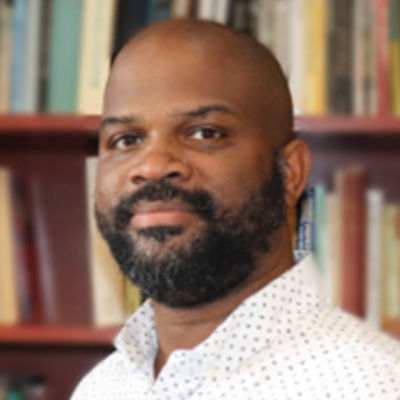 Dominique Pritchett, Ph.D.
Dr. Dominque Pritchett is an assistant professor in the HU- Biology Department. He is one of the MPI of CZI at HU," Neurodegeneration Computational Fellows Program" aims to train fellows with computational expertise in experimental labs with advanced mathematical, data analysis, and bioinformatics needs as part of their research programs. Dr. Pritchett's lab aims to understand the neural mechanisms that underlie simple associative learning behaviors. In particular, he and his laboratory focus on the cerebellum, investigating how synaptic plasticity mechanisms contribute to a stimulus's association with a behavioral response. Dr. Pritchett did his Ph.D. at MIT.
Ed Schlesinger, Ph.D.
Ed Schlesinger is the Benjamin T. Rome Dean of Johns Hopkins University's Whiting School of Engineering. At Johns Hopkins, Dean Schlesinger has launched numerous initiatives aimed at enhancing the student experience and the impact of the Whiting School of Engineering's educational and research efforts on society. He has built educational, research, and outreach partnerships and has enhanced translational opportunities for Whiting School of Engineering faculty, students, and staff. Dean Schlesinger also is helping lead a 10-year multimillion-dollar partnership between the Barclay Elementary/Middle School and JHU, community organizations, and the Baltimore City Schools to create a pre-K through eighth grade school focused on engineering education and computer skills as a means to spark student achievement.
Prior to joining Johns Hopkins in 2014, Dr Schlesinger was the David Edward Schramm Memorial Professor and head of the Department of Electrical and Computer Engineering at Carnegie Mellon University, where he also served as the director of the Data Storage Systems Center, associate department head in ECE, founding co-director of the General Motors Collaborative Research Laboratory, and director the DARPA MISCIC Center.
He has published over 250 articles and conference proceedings and holds 13 patents. He is a Fellow of the IEEE and the SPIE, was President of the ECE Department Heads' Association and served on its board of directors, was a member of the International Advisory Panel for the A*STAR Graduate Academy in Singapore, was on the Advisory Board for the ECE Department at Georgia Tech and the Technology Commercialization Advisory Board for Innovation Works. He currently is a member of the Fellowship Evaluation Panel of the National Research Foundation of Singapore.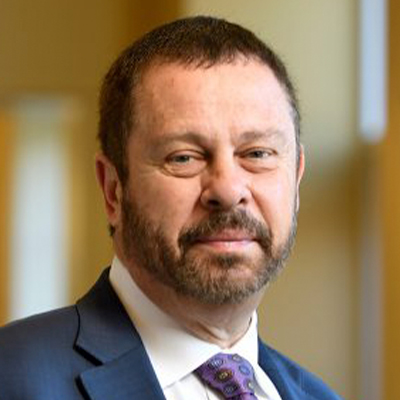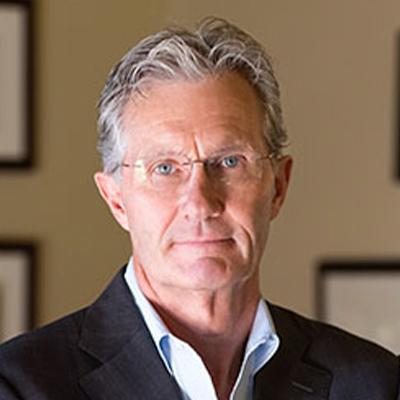 Eric Grigsby, M.D., M.B.A.
Dr. Eric Grigsby has devoted his life to advancing the diagnosis and treatment of chronic pain. In 1992, Dr. Eric Grigsby founded the Napa Pain Institute. Over 25 years later, he has grown a single, small clinic into Neurovations- a national patient care, and innovation company that includes medical device and pharmaceutical innovation, clinical research, pain and neuroscience education, and community health through the non-profit Foundation, HealthRoots.
Dr. Grigsby continues to practice as a board-certified Pain Physician and is among the world's clinical leaders in the field of neuromodulation. As CEO and Founder of Neurovations, his unwavering mission is to inspire hope and to contribute to the health and well-being of patients and communities through integrated clinical practice, research, and education.
Evaristus Nwulia, M.D. MHS,
Dr Evaristus Nwulia is a Johns Hopkins trained physician and a neuroscientist, with over 15 years history in leading educational and training programs aimed at enhancing representation of underrepresented minority STEM and MD-Ph.D. students from HBCUs in the neuroscience workforce. He is also a professor neuroscience, who pioneered the development of home-based olfactory sensory stimulation platforms as disease modifying interventions for early Alzheimer's disease. He holds several patents for devices and drugs, and for olfactory transcellular drug delivery methods for CNS disorders. He is co-Founder of three neuromedical device companies, including Evon Medics LLC, a neuroTech company tackling neurodegenerative diseases, traumatic brain injuries and chronic pain; with over 65% employees from URM populations, Evon Medics has become a harbor for nurturing career development of highly talented young minority innovators. Evaristus has been a member of several NIH neuroscience-based scientific peer review panels over the past 10 years and has chaired the NIH Fogarty Global Brain Disorders Special Emphasis Panel. Ergo, he has extensive experience for recognition of projects with potential transformative impact. As a Neuroethicist and Chair of the institutional ethics committee board at Howard University, he brings substantial expertise in the ethical, legal, and societal implications of neuroscience and neurotech devices, particularly from the standpoint of several under-represented minority populations.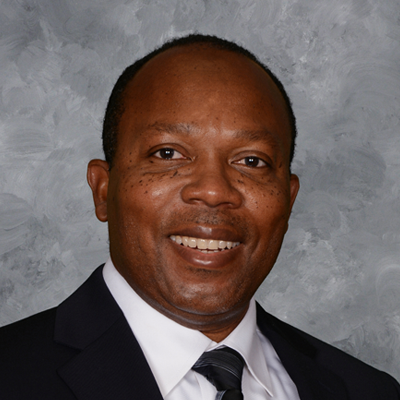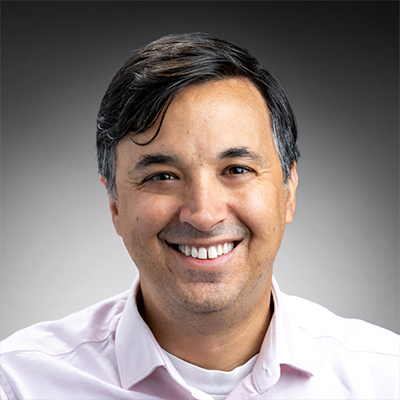 Francesco Tenore, Ph.D.
Dr. Francesco Tenore is a senior staff engineer whose research focuses on the development and testing of next-generation closed-loop invasive neural interfaces for control and perception of upper-extremity anthropomorphic devices and nonanthropomorphic systems. Dr. Tenore has extensive experience in advancing these technologies through multiple approvals of Food and Drug Administration Investigational Device Exemptions. His team recently implanted and tested the world's first bilateral and bidirectional invasive brain interface for bilateral control of advanced upper-extremity prosthetics. Additional areas of expertise include human-artificial intelligence teaming, intelligent systems, myoelectric signal decoding, and neural decoding and encoding algorithms.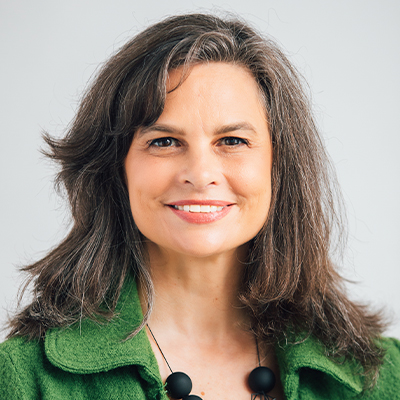 Heather
Iliff, MA
Heather Iliff is President & CEO of Maryland Nonprofits, responsible for advancing the organization's vision to create a highly effective, ethical and accountable nonprofit sector that drives change through collective action and advocacy. Ms. Iliff previously served as Vice President of Maryland Nonprofits and Director of the Maryland Nonprofits Consulting Group. She is an experienced facilitator, trainer and manager with international, national and local nonprofit organizations.
Ms. Iliff served a 4-year term as an elected member of the Prince George's County, Maryland Board of Education, and was appointed to County Executive Rushern Baker's Commission on Educational Excellence for Prince George's County. Previously, Ms. Iliff was Deputy Director of Alliance for Nonprofit Management and Assistant Director of the Institute for Educational Policy at Open Society Institute – Budapest.
Ms. Iliff has been featured as a speaker at national conferences including Organizational Development Network Annual Conference, The Philanthropy and Non-Profit Performance Conference, Alliance for Nonprofit Management Annual Conference, and the Association of Research on Nonprofit Organizations and Voluntary Action. Ms. Iliff holds a bachelor's degree in international studies from The American University and a Masters in Political Science from the Central European University (University of the State of New York). She is a licensed consultant with the Standards for Excellence Institute.
James B. Steinberg, J.D.
The Honorable James B. Steinberg is the 10th Dean of Johns Hopkins University's School of Advanced International Studies. Prior to bcoming the Dean of SAIS, Dean Steinberg served as the University Professor of Social Science, International Affairs and Law at Syracuse University and served as Dean of the Maxwell School from July 2011 until June 2016. He previously served as Deputy Secretary of State (2009-2011), serving as the principal Deputy to Secretary Clinton. From 2005-2008 he was Dean of the Lyndon B. Johnson School of Public Affairs University of Texas. From 2001 to 2005, Mr. Steinberg was vice president and director of Foreign Policy Studies at the Brookings Institution. Mr. Steinberg served as deputy national security advisor to President Clinton from 1996 to 2000. During that period he also served as the President's personal representative to the 1998 and 1999 G-8 summits. Prior to becoming deputy national security advisor, Mr. Steinberg served as director of the State Department's Policy Planning Staff, and as Deputy Assistant Secretary for analysis, Bureau of Intelligence and Research.
Steinberg's most recent books are "A Glass Half Full? Rebalance, Reassurance and Resolve in the US-China Relationship (Brookings Institution Press, 2017) and "Strategic Reassurance and Resolve: US-China Relations in the 21st Century" (Princeton University Press, 2014) both with Michael O'Hanlon. Recent book chapters and articles include: "Too Much History: American Policy and East Asia in the Shadow of the Past", Texas National Security Review Vol. 1 No. 1 (2017); "Present at the 'Re-Creation': The Role of the State Department in Formulating and Implementing US Global Policy" in Nicholas Burns and Jonathan Price, eds., America's National Security Architecture, (Aspen Institute 2017); "United States: Grappling with Rising Powers" in William I. Hitchcock, Melvyn P. Leffler and Jeffrey W. Legro, eds., Shaper Nations: Strategies for a Changing World (Harvard University Press, 2016); and "History, Policymaking, and the Balkans: Lessons Imported and Lessons Learned" in Hal Brands and Jeremi Suri, eds., The Power of the Past, History and Statecraft, (Brookings Institution Press, 2015). He also authored Difficult Transitions: Foreign Policy Troubles at the Outset of Presidential Power (2008) with Kurt Campbell. He is the recipient of the Joseph J. Kruzel Memorial Award, American Political Science Association (2014), the CIA Director's Medal (2011) and the Secretary of State's Distinguished Service Award (2011). Mr. Steinberg received his B.A. from Harvard and a J.D. from Yale Law School.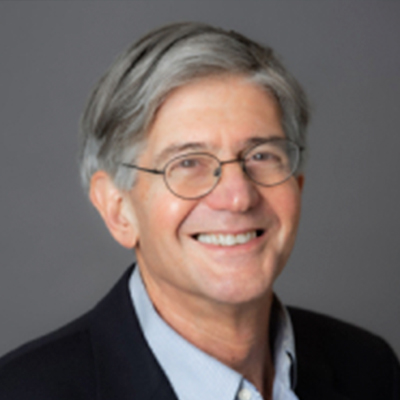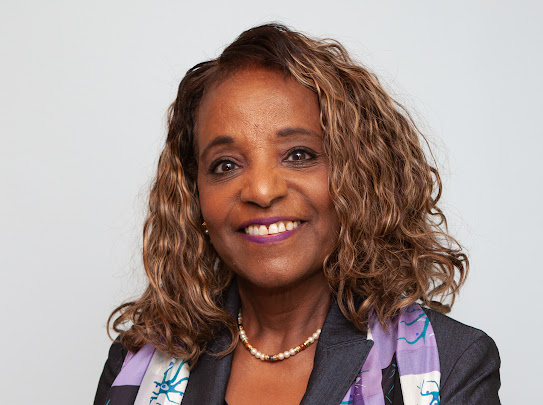 Kebreten Manaye, M.D.
Dr. Manaye's short Biography: Dr. Kebreten Manaye is neuroscience and medical education figure. Dr. Manaye's career exemplifies a remarkable commitment to advancing medical research, education, and inclusivity in the scientific community. Her contributions have left a lasting impact on her field and have helped pave the way for future scientists, particularly those from underrepresented backgrounds.
Dr. Kebreten Manaye obtained her medical degree from the University of Aristotle School of Medicine in Thessalonica, Greece. Upon coming to the United States, she joined the Department of Psychiatry at the University of Texas, Southwestern Medical School. She joined the Howard University College of Medicine faculty in the Department of Physiology & Biophysics, becoming a full Professor in 2009. Dr. Manaye has served as a Visiting Professor in the Department of Neuropathology at Johns Hopkins University, School of Medicine, where her research primarily focused on Alzheimer's disease and the therapeutic efficacy of a non-hormonal form of estrogen, which has led to seminal discoveries in the field, contributing to our understanding of neurodegenerative disorders.
She has been a driving force in multiple initiatives aimed at promoting diversity and inclusion in the sciences, especially for women and underrepresented minorities (URMs), and she plays a pivotal role in collaborative programs, including the Neurotech Harbor initiative and the Chan Zuckerberg Initiative's "Neurodegeneration Computational Fellows Program." Dr. Manaye's work has garnered recognition from countries such as Nigeria, Ethiopia, and Ghana for her research and leadership in study abroad research programs.
Dr. Manaye serves as, making her the first black woman to hold this position. She is a member of the Alpha Omega Alpha Honor Medical Society, Sigma Xi, and ISTAART Alzheimer's Association, and she was recognized as a top Female Executive for her outstanding professional excellence and dedication. Dr. Manaye has received several Teaching and Research Awards from the College of Medicine and the Researcher of the Year award from Howard University.
Kelly Dunn, Ph.D., M.B.A.
Dr Kelly E. Dunn is a Professor in the Behavioral Pharmacology Research Unit within the Department of Psychiatry and Behavioral Sciences in the Johns Hopkins University School of Medicine. Dr. Dunn has worked in the area of opioid use disorder treatment and withdrawal mitigation since 2005 and has served as the Principal Investigator on grants totaling more than $20 million from the National Institute on Drug Abuse. Dr. Dunn is currently the incoming Editor-in-Chief of the journal Experimental and Clinical Psychopharmacology (ECP), President-elect for the College on the Problems of Drug Dependence, and editor of the forthcoming Oxford Handbook of Opioids and Opioid Use Disorder (April 2024).
Kimberly L. Jones, Ph.D.
Dr. Kimberly L. Jones is Associate Provost for Faculty Affairs and Professor, Department of Civil and Environmental Engineering at Howard University. She holds a B.S in Civil Engineering from Howard University, a M.S. in Civil and Environmental Engineering from the University of Illinois and a Ph.D. in Environmental Engineering from The Johns Hopkins University. She is a Fellow of the Association of Environmental Science and Engineering Professors (AEESP), a board-certified environmental engineer member, and a member of the International Women's Forum. Her research interests include water and wastewater quality, environmental policy, membrane separations, global water treatment, environmental justice, risk evaluation and environmental nanotechnology.
In 2023, Dr. Jones was appointed chair of the Chartered Science Advisory Board (SAB) of the US EPA. She previously chaired the Drinking Water Committee and was liaison to the National Drinking Water Advisory Council of the SAB.  Dr. Jones also serves as a Presidential Appointee to the Board of Directors of the National Institute of Building Sciences (NIBS).  She serves as chair of the NSF Advisory Committee for Environmental Research and Education and on the NSF Engineering Advisory Committee, and the Committee to Advise the U.S. Global Change Research Program of the National Academies of Sciences, Engineering, and Medicine (NASEM).  She is an alternate Commissioner of the Interstate Commission on the Potomac River Basin in Washington, DC., where she chairs the committee on justice, equity, diversity, and inclusion. She also serves on the Management Board of the Consortium for Risk Evaluation with Stakeholder Participation (CRESP).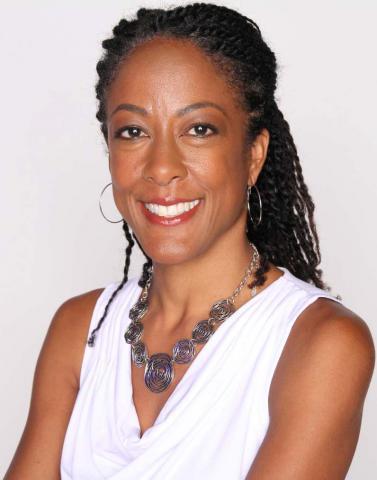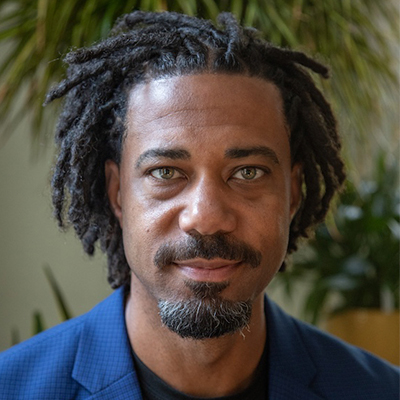 Kory Bailey
Kory is a noteworthy leader in the startup and tech community focused on developing relationships locally and nationally with founders, investors, and startup support organizations.
Hailing from Durham, NC, he grew up loving sports and technology. Now a Baltimore resident, and a father to 3 boys, he spends his days outdoors surrounding himself with family, friends, and community (and food! He can't get enough of the biscuits from Blacksauce Kitchen, a local Black-owned restaurant).
Kory is invested in Baltimore becoming the world's first truly inclusive innovation economy.
Leonardo Angelone, Ph.D.
Leonardo M. Angelone is a Research Biomedical Engineer at the Office of Science and Engineering Laboratories, Center of Devices and Radiological Health, U.S. FDA. Dr. Angelone leads a Research program that focuses on assessment of energy deposition and heating induced in the human body by medical devices using electromagnetic energy. The investigation is based on a combination of anatomically precise computational models and experimental measurements applied to several areas of clinical significance, including RF safety of human subjects during interventional MRI and analysis of safety and effectiveness of MR Conditional deep brain stimulators. The projects, supported by both FDA and external (CRADA) funding, have been carried on in collaboration with groups at leading academic research institutes and industry organizations, delivering over 100 peer-reviewed journal articles and conference proceedings, as well as publicly available software. Dr. Angelone completed a Laurea in Electronic Engineering (University "La Sapienza", Rome, Italy), a Ph.D. in Biomedical Engineering (Tufts University, Medford, MA), and a Research Fellowship at the Department of Radiology of the Massachusetts General Hospital, Harvard Medical School. Prior to joining the FDA, Dr. Angelone has been a consultant with the Research and Development Department in the Surgical Products Division of Hologic Inc.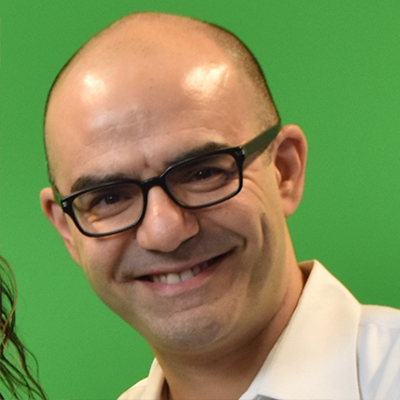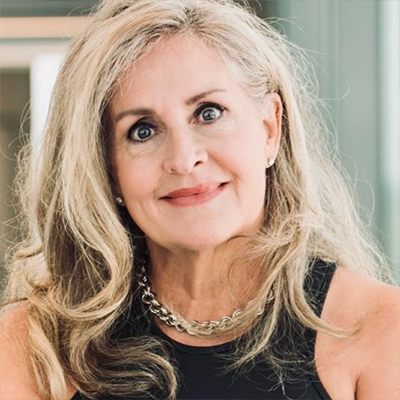 Linda Durnell, Ph.D.
Dr. Durnell is the Director of the Inclusive Virtual Reality Lab (iVR), which takes a comprehensive approach to leverage the combination of scalable technology, cognitive behavioral sciences, research rigor and inclusive collaboration with multiple disciplines to understand and achieve systemic and behavioral change. She holds positions at Johns Hopkins Medical School, Whiting School of Engineering, the Carey Business School, and is a research scientist at the Center for Bioengineering Innovation and Design (CBID). Her focus lies in analyzing the impact of technology on human behavior to support meaningful behavior change, challenge the norms that have excluded many, and provide solutions to critical health, national security, and societal challenges.
With over 30 years of experience, Dr. Durnell has worked at prominent technology companies such as Apple, and Xerox, as well as start-up technology firms and non-profit organizations in Silicon Valley. Her involvement with the World Health Organization's (WHO) Roster of Experts has allowed her to contribute to strategic approaches in digital health. Dr. Durnell's expertise extends to research with Applied Physics Lab (APL) and government entities, Department of Defense, the Department of Homeland Security (DHS), the U.S. Army Special Operations Command (USASOC), and the Joint Staff.
Michael Hite, M.B.A.
Michael Hite is a health care entrepreneur focused on the use of technology to improve the treatment of challenging diseases. He has developed multiple pharmaceutical delivery technologies and medical devices from the bench to the clinic and is a named inventor on 13 US patents.
Prior to founding Ayuda Medical, Michael was a co-founder and CEO of Impel Pharmaceuticals, a specialty pharmaceutical company focusing on the treatment of Central Nervous System disorders. In his 8 years as CEO, Michael built a team of 30 employees, developed new technology and applied it to several therapeutic areas, raised multiple rounds of funding and SBIR grants, secured strategic partners, and developed the lead product into late-stage clinical studies.
Michael holds a BA in Russian Studies from Amherst College and an MBA from the University of Washington.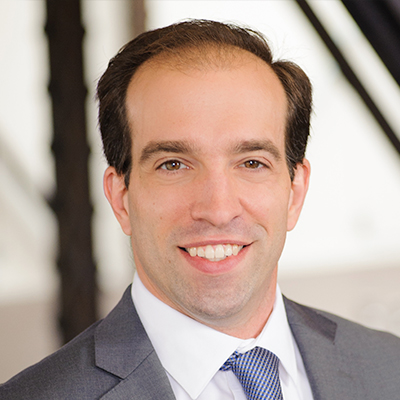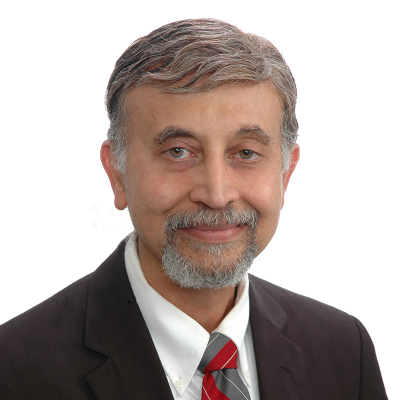 Nitish Thakor, PhD
Dr. Nitish Thakor is a professor of biomedical engineering and neurology at the Johns Hopkins University School of Medicine. He also has an appointment in the Johns Hopkins Department of Electrical and Computer Engineering. He conducts research on neurological instrumentation, biomedical signal processing, micro and nanotechnologies, neural prosthesis, clinical applications of neural and rehabilitation technologies, and brain-machine interface.
Dr. Thakor directs the Laboratory for Neuroengineering and is also the director of the NIH Training Grant on Neuroengineering.
One of Dr. Thakor's research projects, in collaboration with a multi-university consortium funded by DARPA, focuses on developing a next generation neurally controlled upper limb prosthesis. He is actively engaged in developing international scientific programs, collaborative exchanges, tutorials and conferences in the field of biomedical engineering.
Paolo Bonato, Ph.D.
Paolo Bonato, Ph.D., serves as Director of the Motion Analysis Laboratory at Spaulding Rehabilitation Hospital, Boston MA. He is an Associate Professor in the Department of Physical Medicine and Rehabilitation, Harvard Medical School, Boston MA, an Adjunct Professor of Biomedical Engineering at the MGH Institute of Health Professions, Boston MA, an Associate Faculty Member at the Wyss Institute for Biologically Inspired Engineering, and an Adjunct Professor of Electrical and Computer Engineering at Northeastern University. He has held Adjunct Faculty positions at MIT, the University of Ireland Galway, and the University of Melbourne. His research work is focused on the development of rehabilitation technologies with special emphasis on wearable technology and robotics. Dr. Bonato served as the Founding Editor-in-Chief of Journal on NeuroEngineering and Rehabilitation. He serves as a Member of the Advisory Board of the IEEE Journal of Biomedical and Health Informatics and as Associate Editor of the IEEE Journal of Translational Engineering in Health and Medicine. Dr. Bonato served as an Elected Member of the IEEE Engineering in Medicine and Biology Society (EMBS) AdCom (2007-2010) and as President of the International Society of Electrophysiology and Kinesiology (2008-2010). He also served as Chair of the 33rd Annual International Conference of the IEEE EMBS (2011) and as Co-Chair of the 37th Annual International Conference of the IEEE EMBS (2015). He recently served as IEEE EMBS Vice President for Publications (2013-2016). He received the M.S. degree in electrical engineering from Politecnico di Torino, Turin, Italy in 1989 and the Ph.D. degree in biomedical engineering from Universita` di Roma "La Sapienza" in 1995. Dr. Bonato's work has received approximately 7,000 citations (Google Scholar). Additional information about Dr. Bonato's work can be found at http://srh-mal.net/.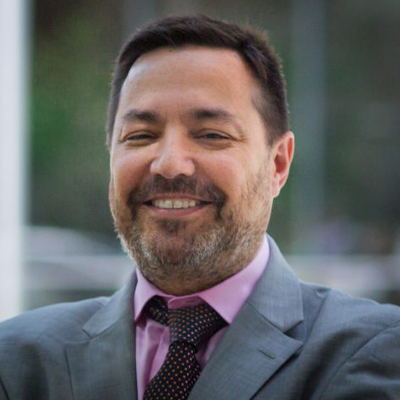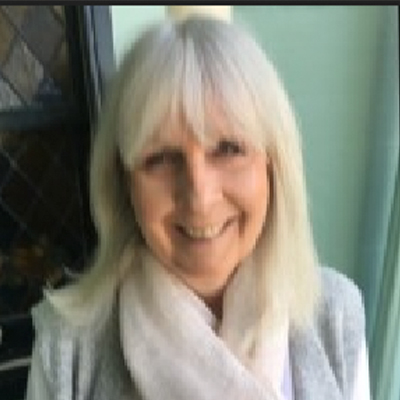 Penny Ford-Carleton, M.S.
Penny Ford Carleton is the Director of Clinical Innovation for CIMIT in Boston, a Research Associate at Harvard Medical School, Clinical Advisor for NIBIB Point-of-Care Technology Research Network and Outreach Core Leader for CINTA (Center for Innovative Neurotech Advancement) Innovation Hub. Her international work includes consultation with A*STAR and the Eastern Health Alliance in Singapore and the P.D. Hinduja Hospital in Mumbai, India. She received masters degrees in cardiovascular nursing from the University of Michigan, in palliative care from the University of London, and in public administration from the Kennedy School of Government at Harvard University. Prior to joining CIMIT, she was an Associate Director for Research Management for Massachusetts General Brigham, a Bedside Technology Specialist within the MGH Bioengineering Department and a Clinical Nurse Specialist in critical care at MGH and the Beth Israel Deaconess Medical Center.
Ralph Etienne-Cummings, Ph.D.
A pioneer for the past three decades in mobile robotics and legged locomotion, Ralph Etienne-Cummings' innovations have the potential to produce computers that can perform recognition tasks as effortlessly and efficiently as humans. He has developed prosthetics that can seamlessly interface with the human body to restore functionality after injury or to overcome disease. Etienne-Cummings is the Julian S. Smith Professor of electrical and computer engineering and is the vice provost for faculty affairs at Johns Hopkins University. He holds a secondary appointment in computer science. He previously served on JHU's Homewood Academic Council and is the former chair of the department of electrical and computer engineering.
Etienne-Cummings' research includes developing systems and algorithms for biologically inspired and low-power processing, biomorphic robots, closed-loop neural prosthetics, and computer integrated surgical systems and technologies. His contributions to the field are numerous, including helping to develop the first large-scale, neural computer–implemented using very-large-scale integration (VLSI) chips (integrated circuit of, potentially, millions of transistors on a single chip) as a PhD student to publishing the first paper on pulse-based, inter-pixel time of travel motion chip, which was based on the fly's motion detection. After expanding this research into silicon retinas, Etienne-Cummings worked with the U.S. Air Force Office of Scientific Research and the JHU Applied Physics Lab to study how these chips guide micro, unmanned aerial vehicles. His research lab is the Computational Sensory Motor Systems Laboratory.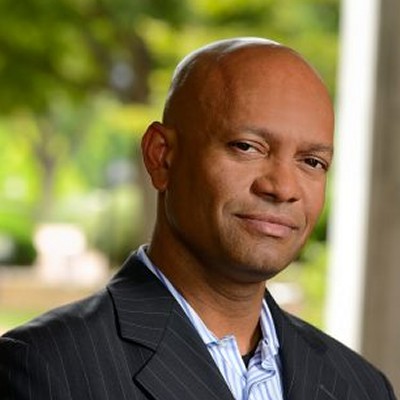 Samantha Tabone
As a passionate professional at the interface of business and science, Samantha is motivated by the pursuit of innovation stemming from transdisciplinarity. Currently a partner at Empath Ventures, Samantha performs due diligence on startup companies seeking funding to further evolve psychedelic medicine through drug discovery and development. She also works directly with startups in biotech and is anchored across all domains with a passion for brain health and developing neurotherapeutics for complex disease.
Santosh Venkatesha, MBA
Santosh Venkatesha is an entrepreneur with more than 20 years of experience at the intersection of technology, medicine, and business. He launched Infinite Biomedical Technologies, a translational medical device company, and built Vigilant Medical, a digital health company. Venkatesha has developed solutions in neurology, cardiology, imaging, and related biomedical engineering areas. After completing a Master's in Business Administration in 2007, he co-founded his current company to improve collaboration and decision making with medical informatics and imaging technologies in clinical, quality, and research settings. The company's first digital health product, ImageShare, leverages machine learning and AI techniques to help users interpret cardiovascular images. This innovation assists in the care of more than 40,000 patients annually. Venkatesha's goal is to use his experience working with NIH to build biomedical solutions that have long-term, sustainable impact on patient care.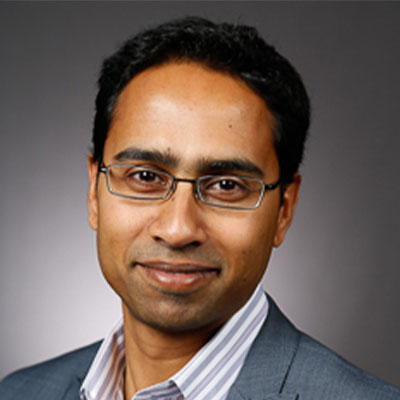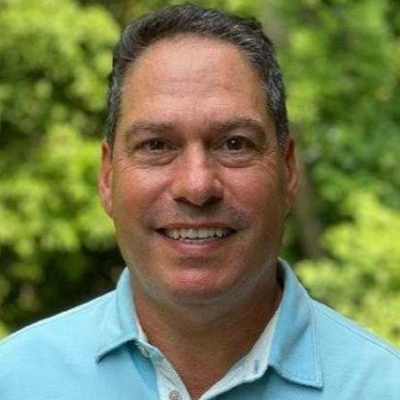 Shel Mann, BA
Shel Mann (CEO) brings over 3 decades of experience as a successful entrepreneur of educational software and video game companies.  FireflyVR (founded in 2016) has focused on the immersive capabilities of VR  combined with Bio-signals for health.   By collaborating with health professionals including; Neuroscientists, Psychologists, Psychiatrists, MD's and others in his network, FireflyVR folds this medical expertise into its design to build engaging and delightful experiences to help patients .  Currently his team is building out a platform for mental health called The Sanctuary to address many indications .  Shel's passion is on utilizing the engaging capabilities of game mechanics to address healing and help make the world a better place!
Sridevi V. Sarma, Ph.D.
Professor Sri Sarma is an electrical engineer and neuroscientist with 15 years of experience pursuing research involving modeling, estimation and control of neural systems using electrical stimulation with applications to epilepsy, chronic pain, and motor control. She is PI of the Neuromedical Control Systems Lab where she mentored over 50 undergraduates, masters & PhD students, postdoctoral fellows and research scientists. Sri also has leadership experience as the Vice Dean for Graduate Education and Lifelong Learning (GELL) in the Whiting School of Engineering. As Vice Dean, she oversees 30+ masters programs (residential and online), 9 PhD programs, 200+ postdoctoral fellows, and LifeLong Learning Initiatives. She is President and cofounder of Neurologic Solutions, Inc., an early-stage start-up company developing EEG Analytics tools for improving diagnosis and treatment of epilepsy. She raised over $1M in non-diluted funds for Neurologic Solutions and their first product received a 510(k) FDA clearance in 2020. She is a recipient of the GE faculty for the future scholarship, a National Science Foundation graduate research fellow, a L'Oreal For Women in Science fellow, the Burroughs Wellcome Fund Careers at the Scientific Interface Award, the Krishna Kumar New Investigator Award from the North American Neuromodulation Society, and a recipient of the Presidential Early Career Award for Scientists and Engineers (PECASE). Sri has also been recognized for her exeptional teaching and mentoring as a recipient of the Whiting School of Engineering Robert B. Pond Excellence in Teaching Award and the Capers and Marion McDonald for Excellence in Mentoring and Advising.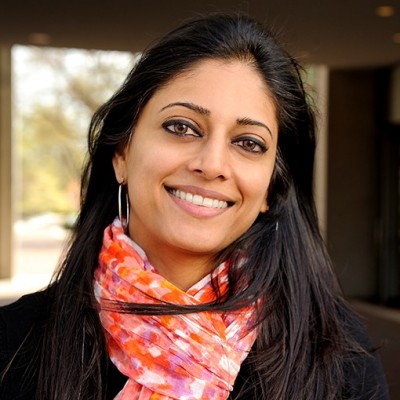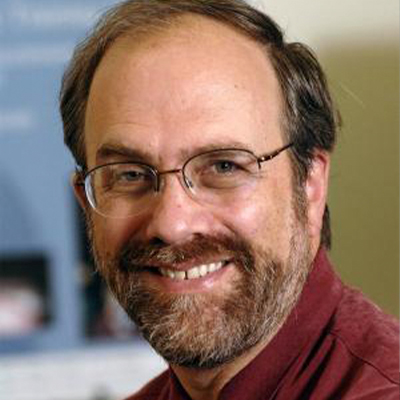 Steven Schachter, M.D.
Dr. Steven Schachter is Chief Academic Officer for the Consortia for Improving Medicine with Innovation & Technology (CIMIT) and a Professor of Neurology at Harvard Medical School. He is Past President of the American Epilepsy Society and has served on the Epilepsy Foundation of America Board of Directors and as Chair of its Professional Advisory Board. He is the PI for CINTA and leads the NIH-funded initiative RADx Tech through the Point of Care Technologies Research Network. Dr. Schachter has published over 250 articles and chapters and edited or written 40 books. He is the founding editor and past editor-in-chief of the medical journals Epilepsy & Behavior and Epilepsy & Behavior Case Reports.
Travis Rieder, Ph.D.
Dr Travis N. Rieder is the Assistant Director for Education Initiatives, Director of the Master of Bioethics degree program and Associate Research Professor at the Berman Institute of Bioethics. He is also a Faculty Affiliate at the Center for Public Health Advocacy within the Johns Hopkins School of Public Health.